[Previously titled Whispers of the Heart]
"...She felt alone and vulnerable. If everyone, even Jessica, could tell she liked Taylor as more than just a friend, why couldnít Taylor? Everyone around her seemed to pick up on it except the one person that mattered the most. Even Ethan had figured her out the first time Exhale had laid eyes on Taylor, though she had been afraid to admit it then. 'What does it all mean?' she asked herself out loud. The emotions and feeling that had coursed through her body when he had looked at her that way sent shivers up and down her spine just thinking about them. 'Why canít I understand you, Taylor?'..."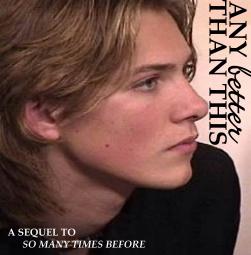 "...Since his stint of intense fame in 1997 and 1998, Taylor had always thought that he would never be able to completely trust anyone outside of his family and close friends that had been there since his childhood. Then he had met Exhale, and he couldnít believe that he really had her sometimes. It was almost too good to be true. She was someone who loved him for who he was in every day life, not who he was in magazines or in interviews or on album covers. She was someone he could trust with his life. He couldnít say that about many people...."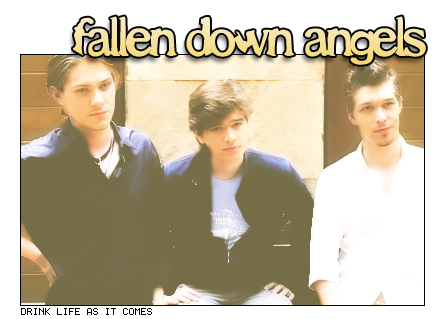 "...She came into our lives without warning. We didnít ask for her. We werenít ready for Delaney Reid. She seemed innocent but it was her beauty that gave her away. Girls that beautiful arenít allowed to be sweet and endearing. Now enter your choice of synonym here. Whatever comes to mind when you think of sugar and spice, reverse it and youíve found her. She took a hold of our world and turned it upside down. She played with my brotherís heart and she broke him to pieces. With deceiving charm, she fooled me into thinking I could handle her and because of my senselessness, I hurt my girlfriend, the love that Iím afraid I will never know again. Like a venomous snake, she stalked her prey and one at a time, she destroyed us. You may not believe me when I speak of the extent of her damage and thatís all right. All that you have to do is stop listening. Donít read any further and your innocence will remain in tact. But if you want to know our story of love and destruction, read carefully for you may find yourself under the influence of her deceitful beauty..."
A collaboration between Kristy & Heather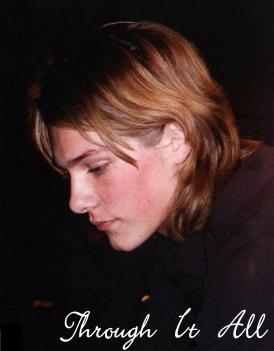 "...After scanning her choices, Zorianna decided she wanted pizza and stepped into the line a Sbarro. She got her slice and started maneuvering herself through tables to find an empty one. Suddenly, she noticed a guy sitting alone at a table about three feet in front of her. All she could see was the back of his head, but she immediately recognized him as the same person sheíd been staring at all afternoon on the covers of the CDís excitedly pushed toward her all afternoon. Seeing it as a golden opportunity, she approached him. Without asking, she plopped in the chair across from him. He looked up at her with a startled expression on his face. She smiled. 'Yep, I was right. Youíre the guy thatís caused Lakeside Music to be swarmed with prepubescent teenage girls all afternoon.'..."

"...Though she barely knew this man sitting before her, save what sheíd picked up from magazines over the years, she felt a connection with him. A real connection, not just one of those superficial ones any fan would feel if they met their idol. In that one instant when Taylor had showed her a true human emotion face-to-face, he was no longer Taylor Hanson of the band Hanson, he was Taylor Hanson the person...the person who had four months ago experienced a feeling of agony over losing someone heíd loved so deeply, just as she had felt when Garrick had screamed in her face that he wanted a divorce. She felt her heart go out to him, aching to fill that void in his soul as much as she sought for him to fill hers..."

"The road to love isn't always easy..."

All stories © Copyrighted by Kristy M. Giovingo 2000-2006